Good evening.
I hope you are all well and having a lovely weekend. I have booked tomorrow off work so no getting up in the early hours for me. It also means that I can enjoy an evening relaxing with hubby, a bottle of wine and A Star is Born DVD.
I had a request to make another bottle card and I have to say, I love making these.
If you would like to take a closer look at any the products I used, scroll to the bottom of the page and click on the image.
The Bottle tag was created from a stencil by Dutch Doobadoo which I covered with a paper from Maja Designs Denim & Friends - Floral. If you love the colours of these papers, Crafteezee have a sale on them at the moment.
The gorgeous chipboard is by Laserowe Love. I am loving working with chipboards at the moment. I think they make such elegant cards.
The chipboard has been matted onto a Marianne Design cutting die.
I received a gorgeous Lady E die last week and couldn't wait to have a play. They have been made with card and coloured with inks.
For some lovely finishing touches I added a metal butterfly and metal leaves.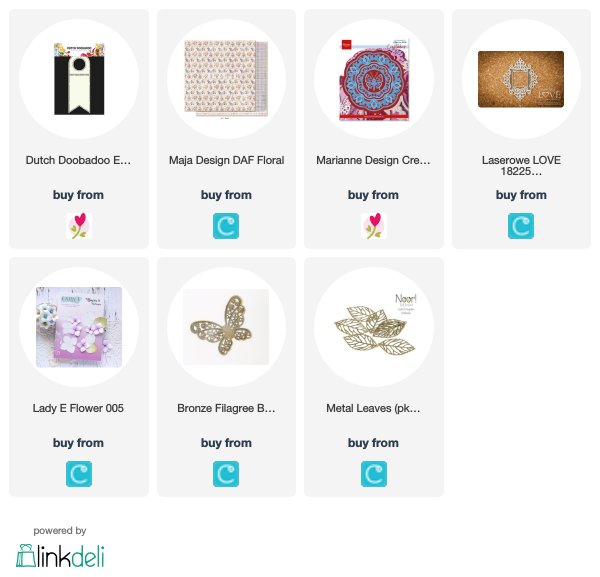 Thank you all for stopping by today and for your lovely comments.
Enjoy the rest of your week.
See you soon.
Hugs Sharon. x